The ADC has expressed its grief and shock at a Palestinian terrorist attack in Petah Tikvah that claimed the life of  Rabbi Shay Ohayon.
The 39-year-old father of four, who was on his way home from his Kollel in Kfar Saba when he was stabbed was taken by paramedics to Belinson Medical Center and died at the hospital.
Rabbi Ohayon was a member of the Breslov community and was described by a family member as "the perfect husband, a perfect father and a perfect son-in-law."
The suspect, a 46-year-old Palestinian man from Nablus was  arrested by Israeli police and had a knife on him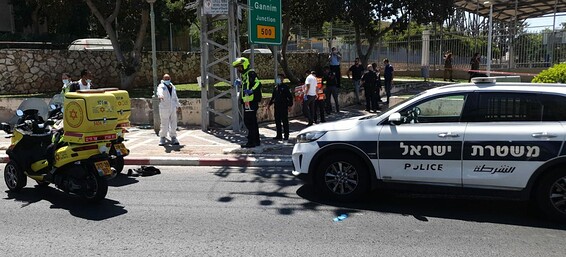 Dr Dvir Abramovich, Chairman of the ADC, issued the following statement:
Through broken hearts and tears, we extend our deepest condolences to the family and friends of Rabbi Ohayon, whose lives has been scarred forever.
There are no words to describe how outraged we are by the cowardly attack in which, once again, innocent Israeli blood has been spilled.
The heinous violence directed against Israelis as they go about their daily lives is not ending, and this reprehensible crime is part of an onslaught of terror that has claimed the lives of so many.
It is important to realise that this, and past murders did not happen in a vacuum.
It is a result of the anti-Israel and anti-Jewish incitement so prevalent in Palestinian society which glorifies and celebrates terrorists and violence.
This heinous act is directly related to the disturbing climate of escalating demonization of Israel promoted by the Palestinian media and the Palestinian authority.
It is imperative that the international community condemn this brutality and demand that President Abbas abandon his dangerous and inflammatory rhetoric and recommit to non-violence and to a peaceful resolution of the Israeli-Palestinian conflict.
May Rabbi Ohayon's memory be a blessing.