The Anti-Defamation Commission (ADC) has condemned the defacement of several street poles and a wall near an Australia Post office with Nazi swastikas.
The painted swastika symbols, discovered by a shocked resident, appeared on Glen Huntly road, Caulfield, in the heart of the Jewish community.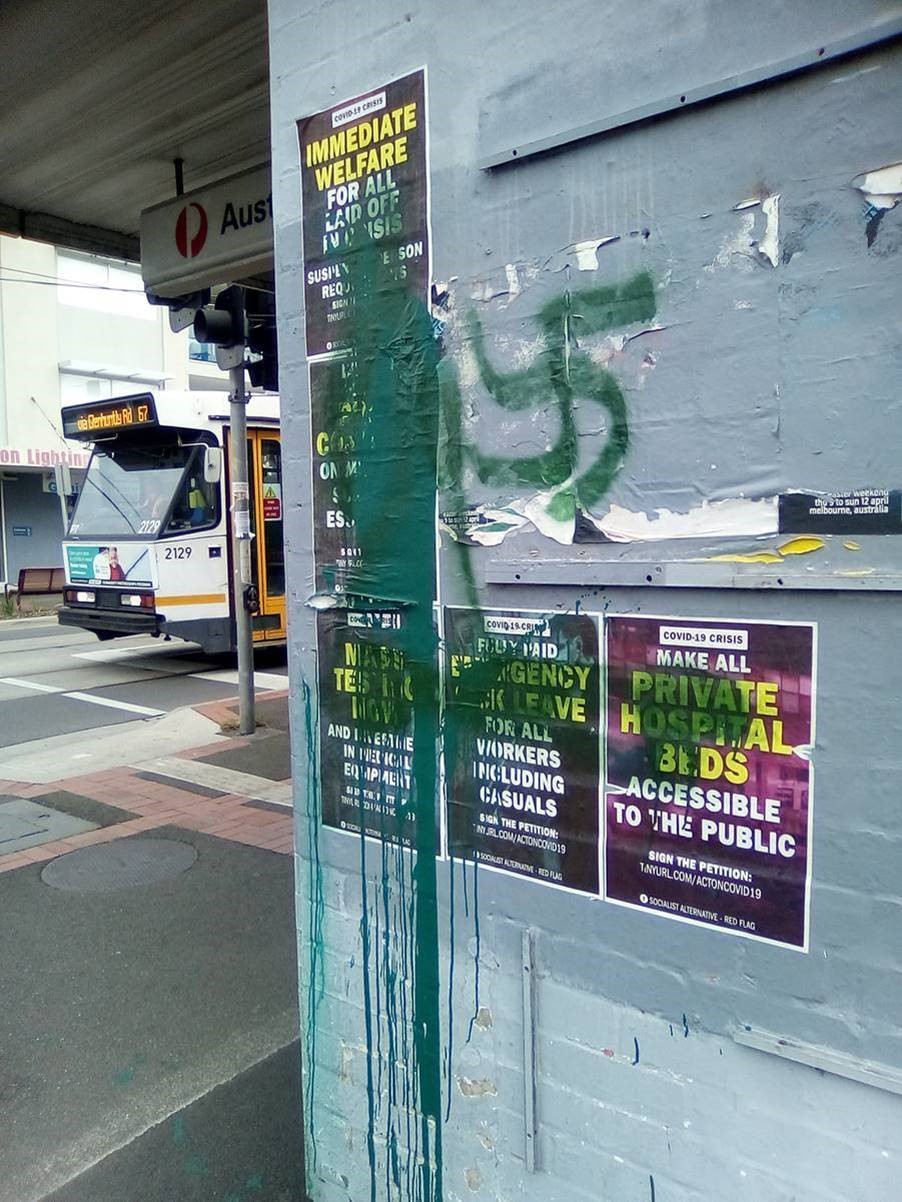 And in Heatherton road, Mitcham, a for sale sign on a property was defaced with a Nazi swastika.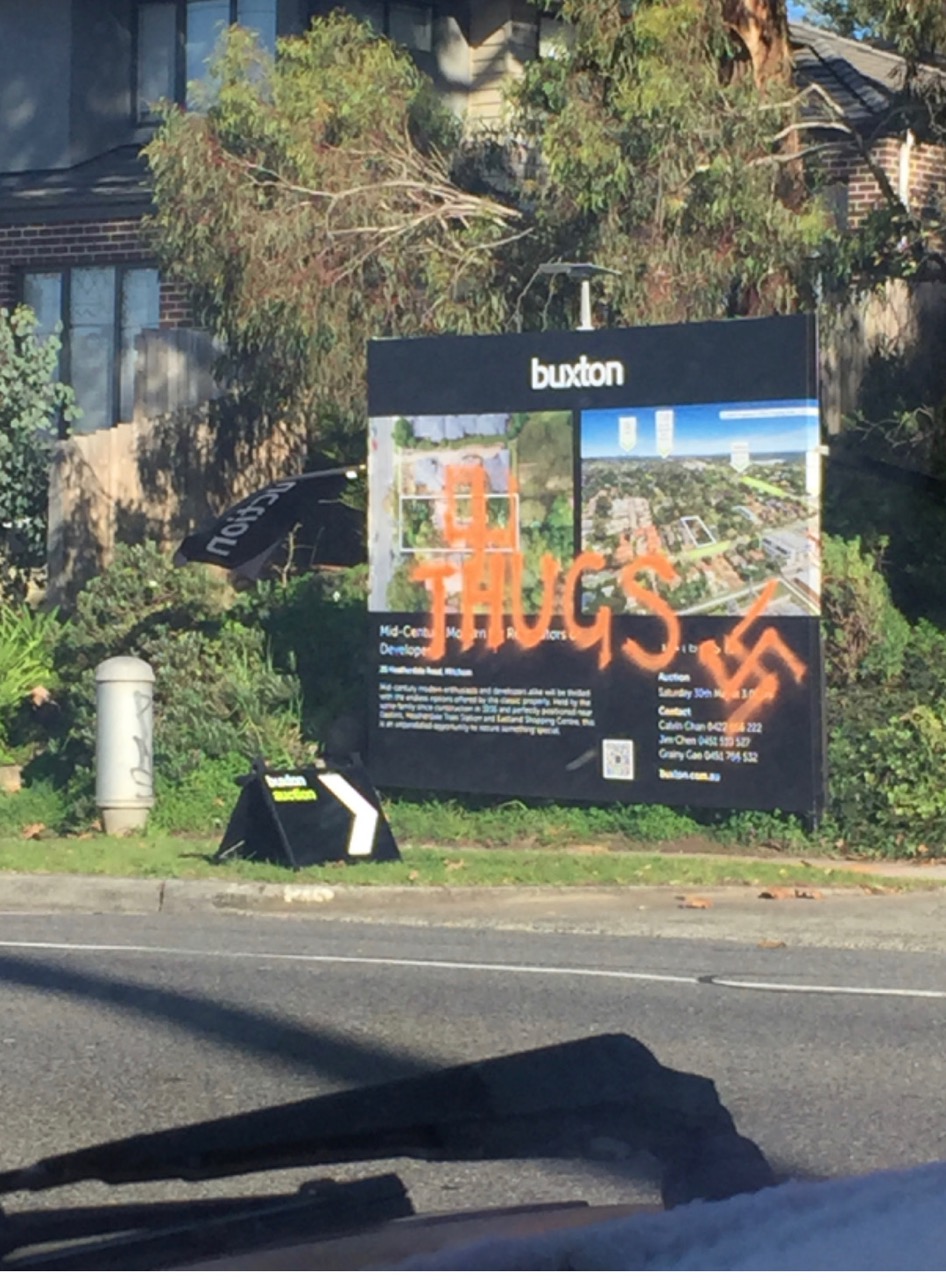 This incidents follow similar antisemitic attacks across Melbourne over the last year, a phenomenon termed the "swastika epidemic" by Anti Defamation Commission Chairman Dr Dvir Abramovich, who issued the following statement:
"The Hitler worshippers and 'Final Solutionists', who dream of turning Australia into Nazi Germany, are out in force again, spreading their poison of hate.
There is something very troubling happening in our city, with a dramatic surge of white-supremacist graffiti and activities . 
This craven display of intolerance against people of all faiths is a sad reminder of the lengths extremists will go to express their unbridled bigotry and serves as a disturbing wake-up call that antisemitism and racism are on the rise.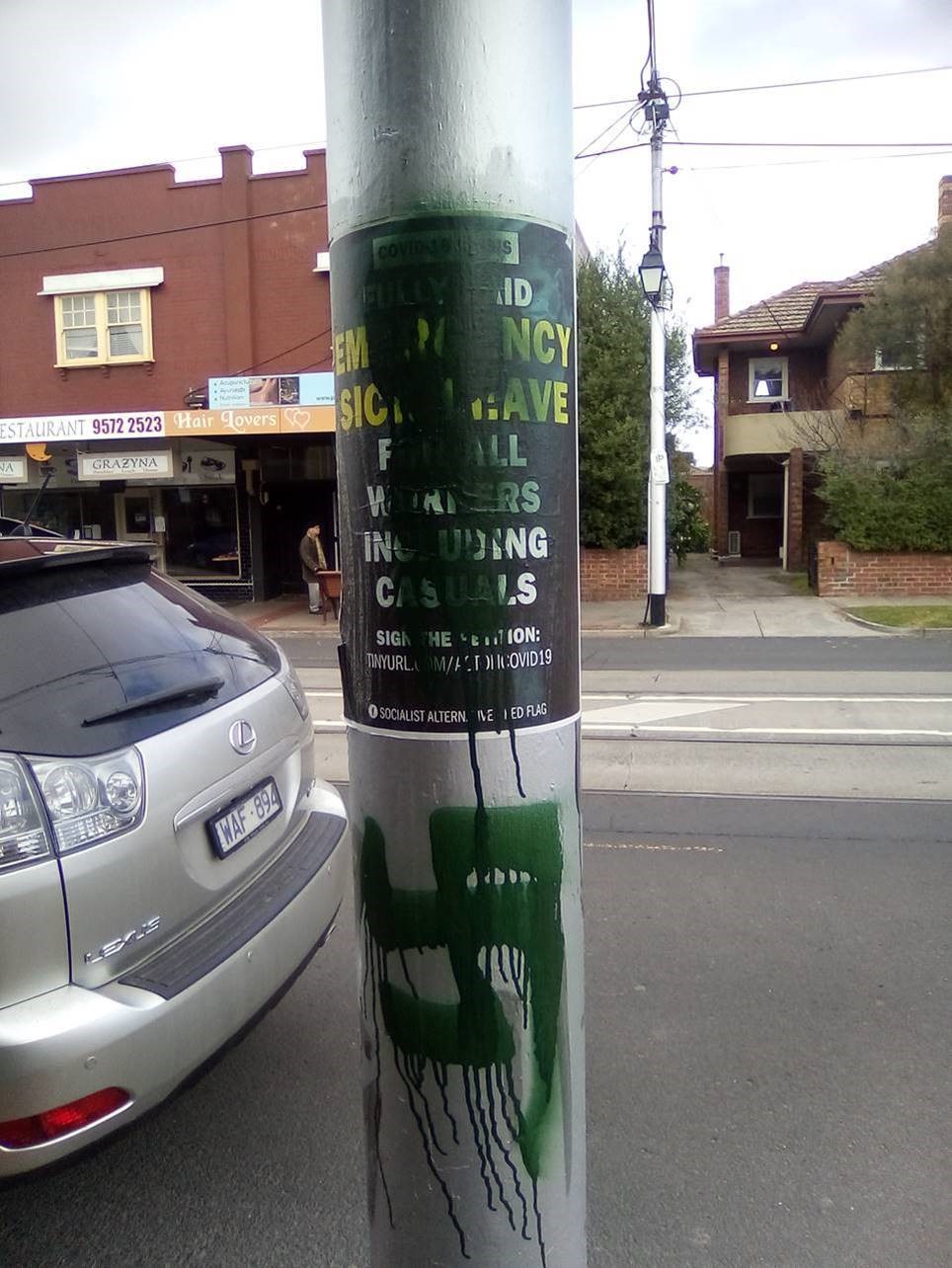 There is no doubt that the spike in these threatening episodes which traumatise the victims and create a climate of fear are a cause for a concern, and whenever such incidents happen, there is a chilling emotional damage on all community members.
Imagine how distressed a Holocaust survivor, walking those streets would be, when confronted with this potent symbol of genocide and evil.
It is incumbent on the entire community to speak up against the uptick of xenophobia, and we call on all leaders to say in a strong and loud voice that such intolerance will never find a safe haven in our neighbourhoods.
I hope that those responsible are arrested and prosecuted to the fullest extent of the law."