The Anti-Defamation Commission has slammed as disgraceful the sale of a N—boy Money Box by Australian auction house Danielle Elizabeth Antique & Estate Auctioneers.
Last month, the company sold a World War II Luftwaffe flag with a Nazi swastika for $1700.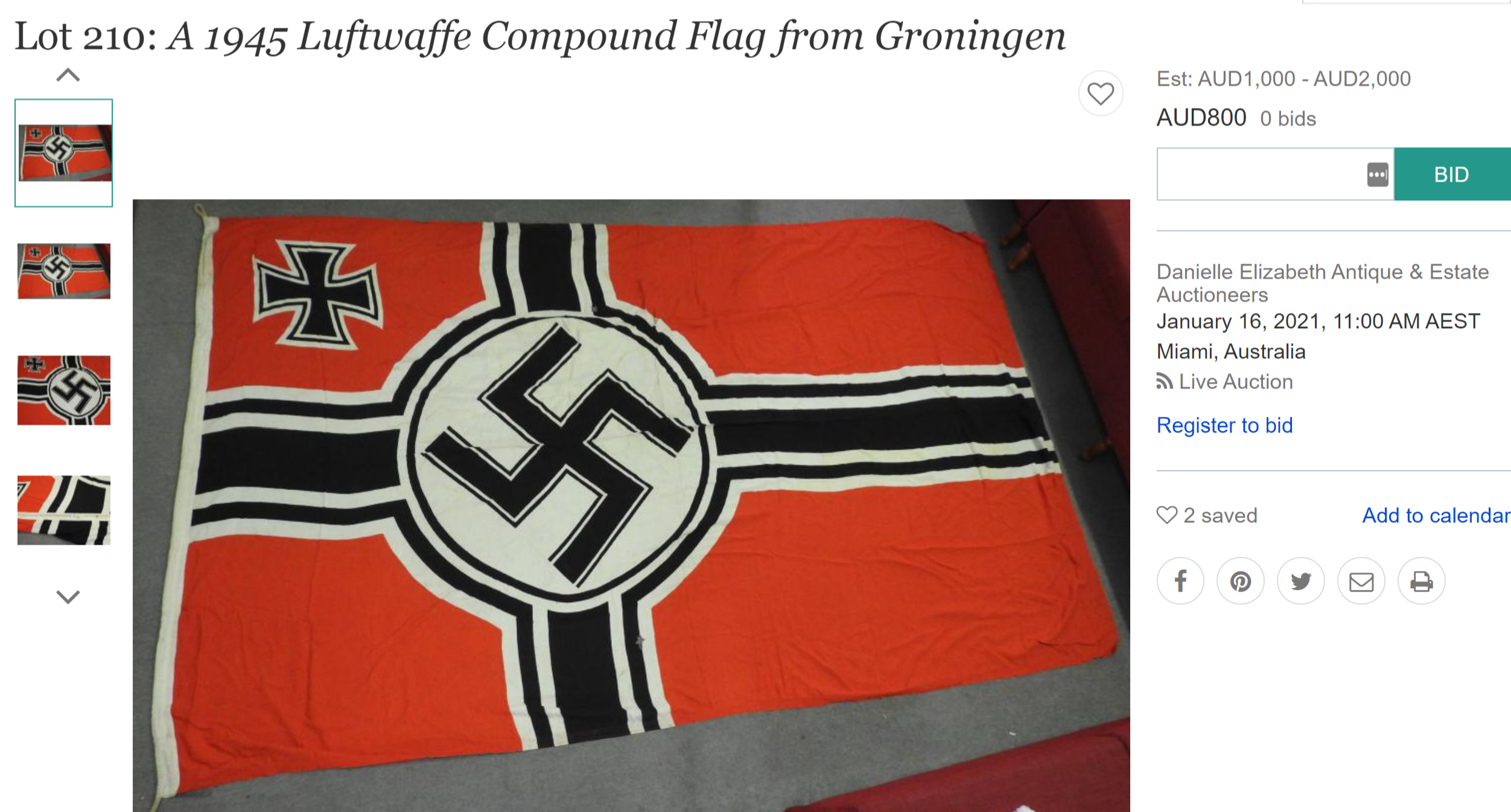 Dr Dvir Abramovich, Chairman of the Anti-Defamation Commission, issued the following statement:
"This is wrong on so many counts. We hoped that the time had come when the sale of such items was laid to rest, but it seems that we were wrong.
Why is it not apparent to Danielle Elizabeth Antique & Estate Auctioneers that through this sale they are promoting destructive, demeaning and hurtful images? The word used in the description is nasty and hateful, and it is obscene that Danielle Elizabeth Antique & Estate Auctioneers is not only publicly displaying but turning a profit from the hawking of such ugly articles.
This item is connected to a destructive past grounded in slavery, racism, and white supremacy and does not belong in our nation.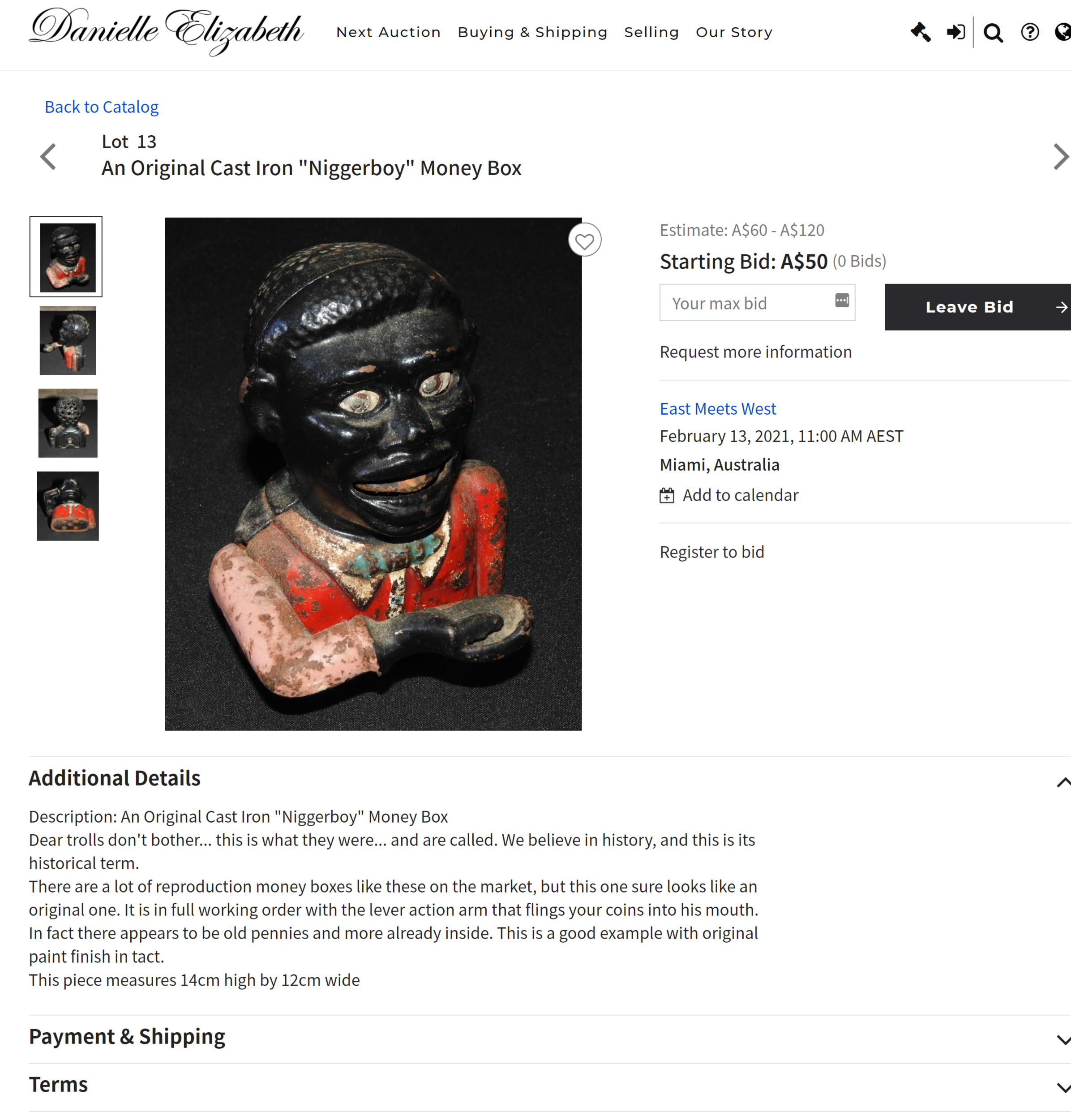 Imagine the pain an indigenous Australian, and many others would feel confronted with this expression of bigotry.
Such paraphernalia is completely out of step with the Australian values of multiculturalism, inclusiveness, and decency and it is our collective duty to send a resounding message that these degrading materials have no room in our community.
As a national leader in the fight against discrimination and bias, we will continue our long-standing campaign to make Australia a hate-free zone and spotlight those who stock such sordid objects.
We call on the Danielle Elizabeth Antique & Estate Auctioneers to do the right thing, apologise, and  ensure that such disturbing episodes do not occur again."