The Anti-Defamation Commission has denounced the return of the neo-Nazi beauty pageant 'Miss Hitler 2020'.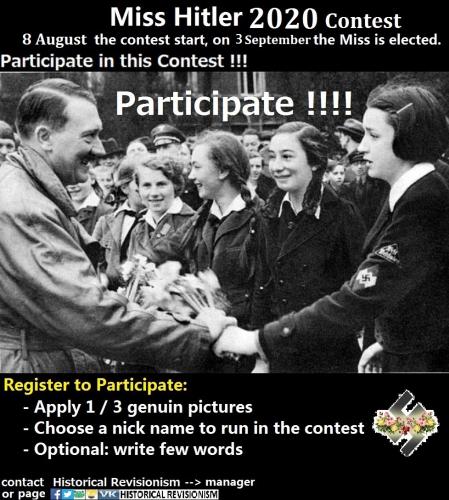 The global competition, uncovered by the ADC, is being run by a network of Nazi activists and sympathizers and is hosted on the World Truth Historical Revisionism website, though advertisements calling for entrants have appeared on other social media networks with millions of users.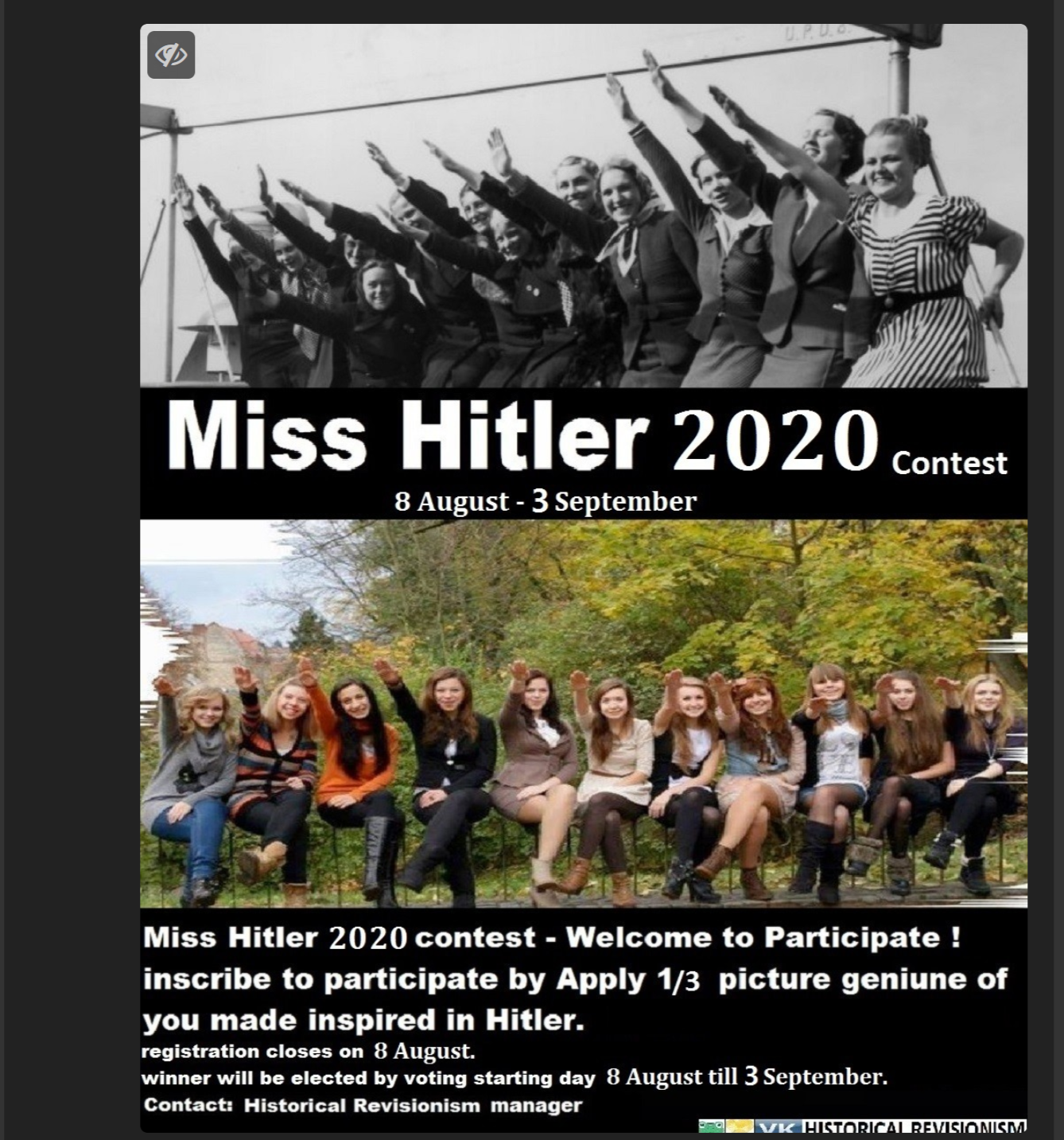 The virtual contest invites women of all ages to submit photographs of themselves along with a nickname and a paragraph explaining why they have chosen to enter.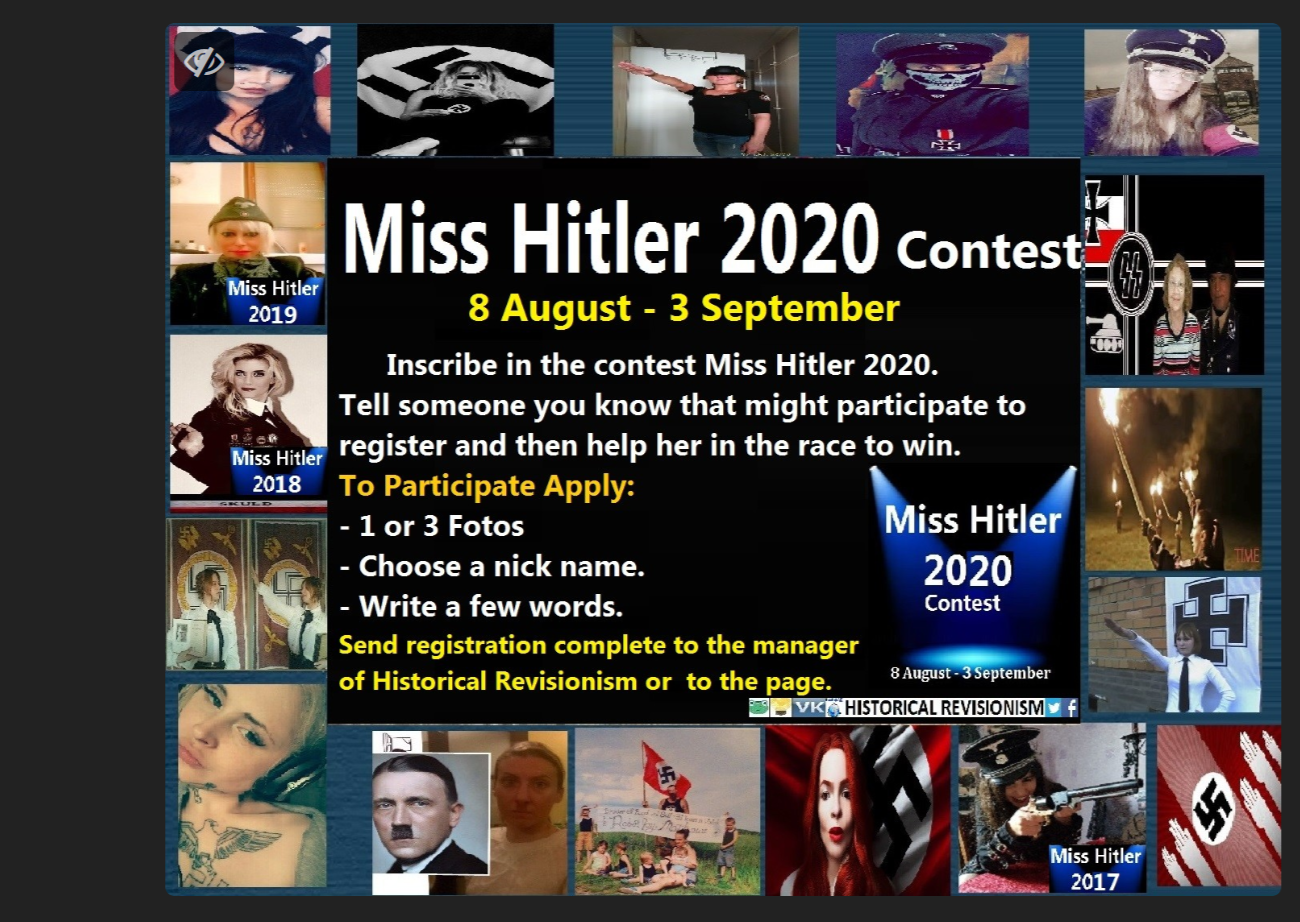 According to the site, the winner will be decided by a poll voted on by internet users who will judge the various pictures submitted and "support the Miss that is your favorite"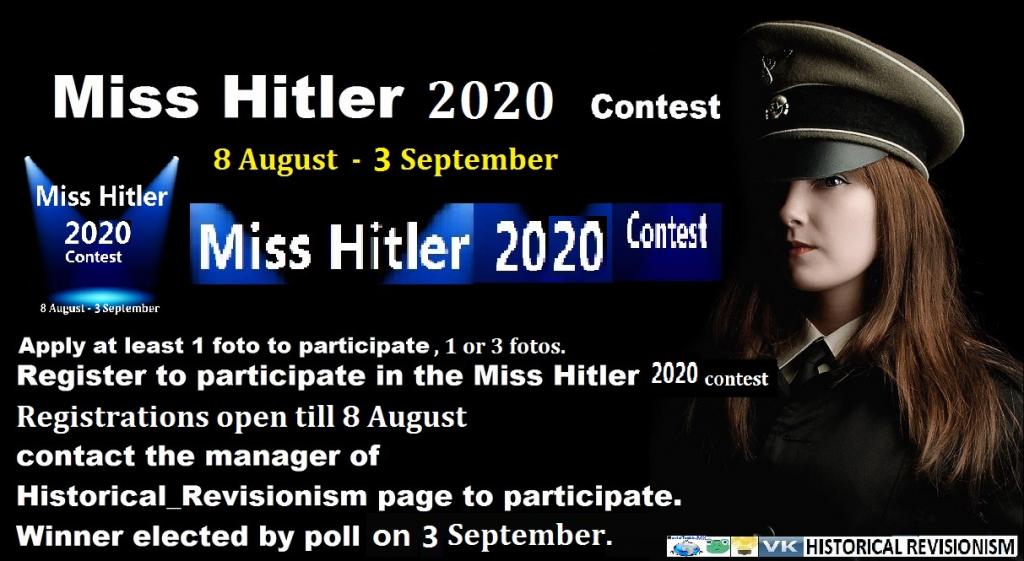 The ADC will be writing to  GoDaddy.com in Australia, the company currently hosting the domain page, asking them to shut down this site, arguing that  this competition and the content of the website violate GoDaddy's own terms against hate speech.
Here are links to the contest:
https://www.worldtruth.mx/photo/151173/miss-hitler-2020-contest-start-on-8-august/userid_2545/t_1588040706/
https://gab.com/Historical_Revisionism
Dr Dvir Abramovich, Chairman of the ADC, issued the following statement:
"The words sickening and stomach-churning do not even come close to describe this abomination. In fact, it's hard to imagine anything more vile, and  this vomit-inducing salute to Hitler by 'Final Solutionists'  is an incitement to murder, pure and simple.
This ugly display of abject antisemitism by Holocaust deniers and neo-Nazis once again demonstrates that there are extremists groups out there that are determined to recruit young people to their dangerous cause.
It is frightening to think that there are women, including from Australia, who may choose to take part in this blood-chilling competition, aimed at emboldening people to target and intimidate Jewish and other communities.
As violence against Jews and ethnic minorities dramatically escalates across the world, this initiative is another potent weapon in the arsenal of the purveyors of hate that cannot be underestimated.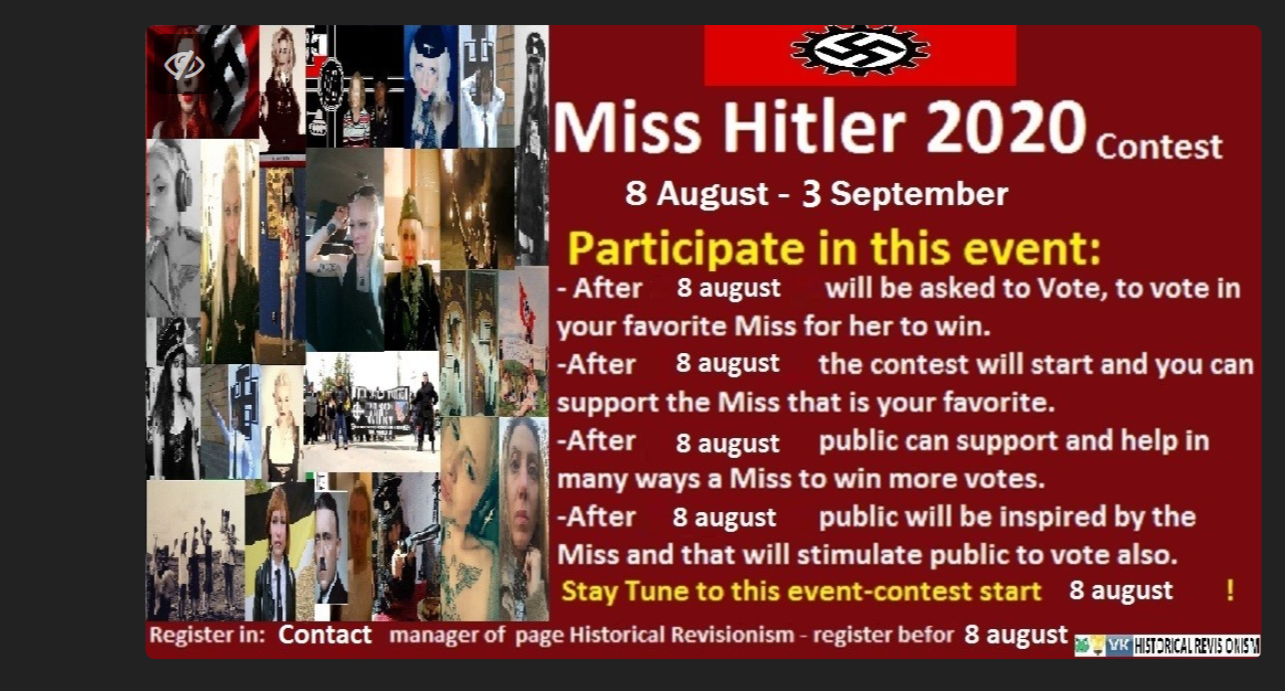 We call on GoDaddy and any other internet companies hosting pages that are promoting this outrage to immediately remove any material, images and information about this event and to close those accounts.
When confronted with such horrifying evil,  civil society must come together and reject this type of genocidal agenda"