The Anti-Defamation Commission has called on the Victorian Electoral Commission and Bayside Council to act after leaflets linking to an antisemitic website were placed in mailboxes in the Caulfield and Brighton areas.
Several outraged residents have lodged complaints with the ADC about the leaflet which directs readers to the website of John Tiger Casley of The Protector Party.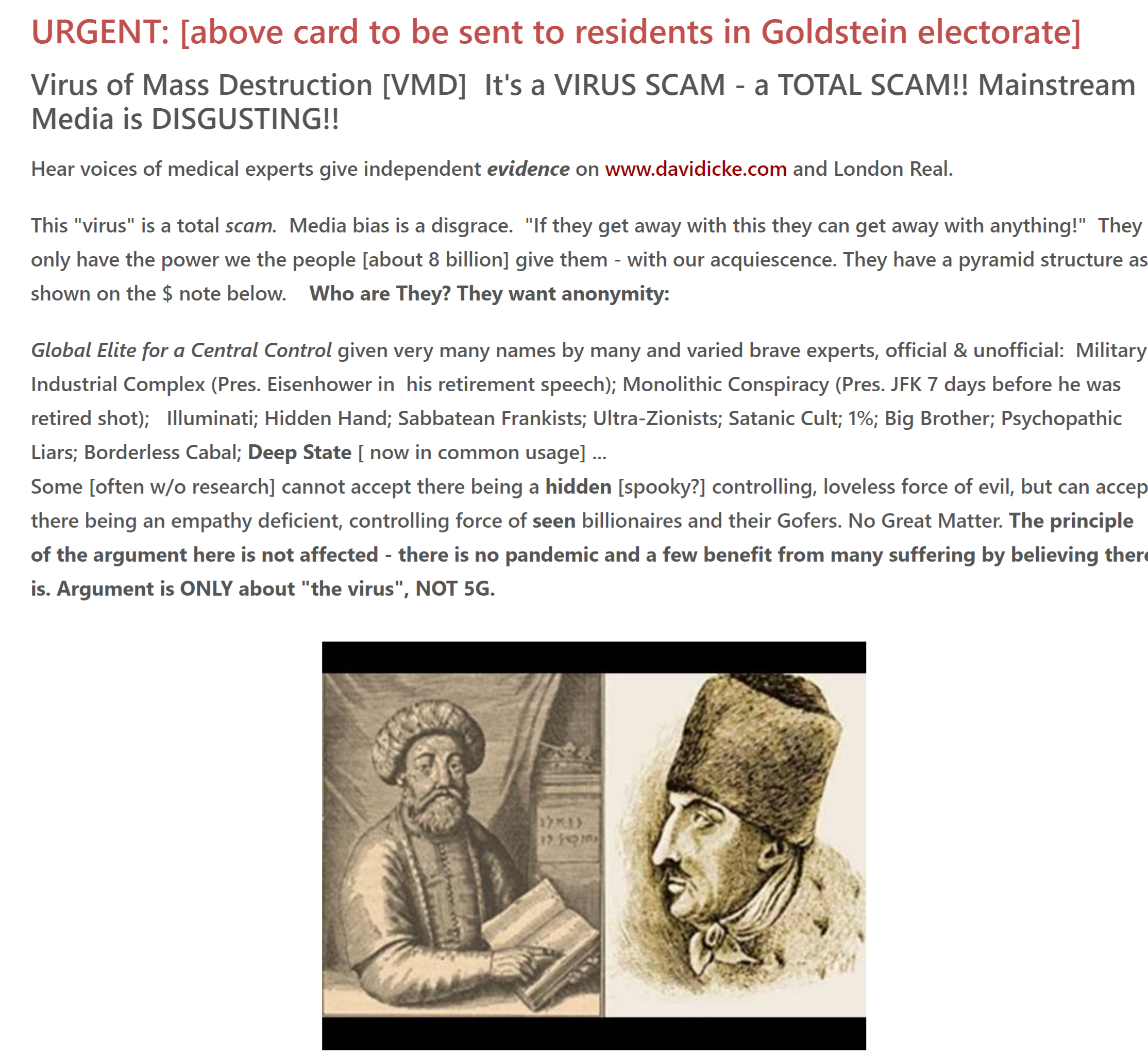 The site (which contains links to the site of David Icke) claims that Covid-19 is a scam, controlled by the Global Elite (The Rothschilds are the first listed) and contends that "Zionism is racist, apartheid, political-economic terrorism", compares "evil" Zionism to Nazism, and states that Zionists controls Australian politicians.
Mr Casley then states, "No apartheid State has a right to exist!"
Mr Casley is the convener of the "David Icke Club Melbourne", a fan club for antisemitic British Conspiracy theorist David Icke which the ADC had banned from entering Australia in 2019.
The Independent candidate was slammed last year by the ADC for placing a billboard at a property in Brighton showcasing  a swastika inside a Star of David next to the words, "Zionism is anti-Jew and Gentile"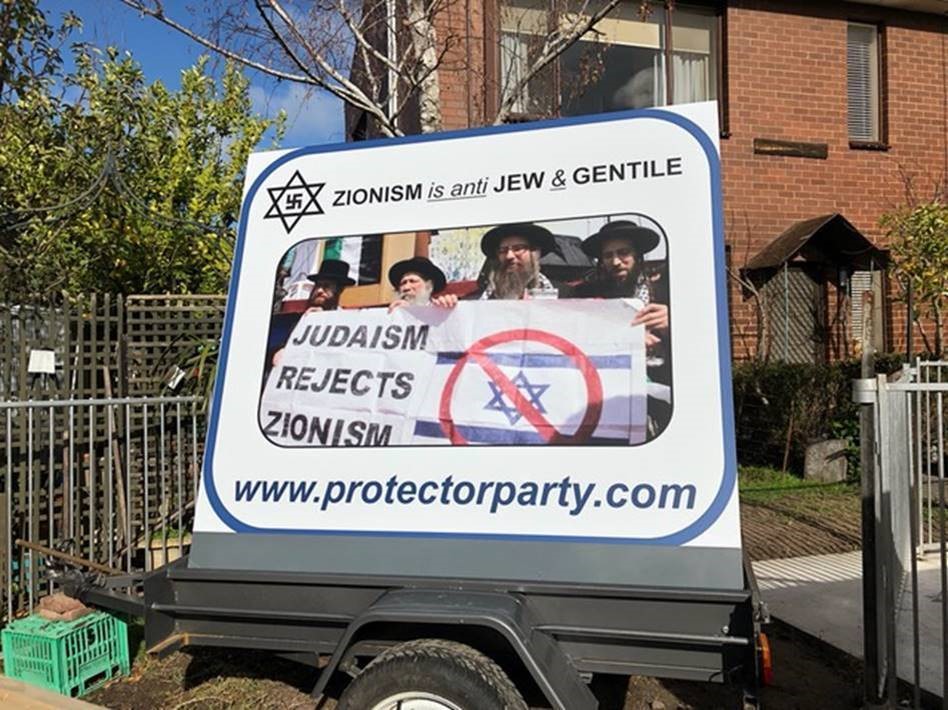 And in 2019, during the federal elections, Labor was forced to pulp its how-to-vote cards in the Melbourne seat of Goldstein After the ADC revealed that it was preferencing Casley above Liberal candidate Tim Wilson.
Here is a statement from one of the complainants:
This type of literature makes me terribly upset and angry on two fronts. Firstly the fact that they are trying to spread conspiracy theories which at their root are nothing more than thinly-veiled  Anti Semitic, anti-Zionist tropes with a bit of Bill Gates and 5 G thrown in for good measure.  Secondly, I'm furious that they think they have the right to invade my letterbox with this disgusting material. It makes me angry that my private property was used for this vile distribution.
Dvir Abramovich, Chairman of the Anti-Defamation Commission said:
"This demagogue of hate keeps invading our suburbs with his cesspool of ugly conspiracy theories. The residents of Brighton and Caulfield should not be constantly subjected to the extremist and ugly rhetoric and antisemitic rhetoric spewed by Mr Casley.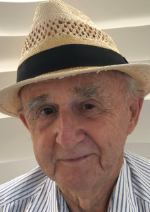 It is simply unacceptable that a person who espouses such abhorrent beliefs, who has labelled Zionism as racist and as a form of terrorism, and who supports the antisemitic agenda of David Icke is able to keep spreading his poison freely and without consequence.
Clearly, Mr Casley is animated by the same brand of intolerance that consumes David Icke, who claims, amongst other libels, that Jews funded their own extermination at the hands of Hitler and fomented World War I and World War II .
Such intolerance and bigotry must never be allowed in our state and it is time that the Victorian Electoral Commission deregisters Mr Casley's party and the local council takes measures to stop this outrage."