A  children's playground in Bentleigh, Melbourne, has been defaced with antisemitic graffiti.
A Jewish man saw the confronting vandalism yesterday afternoon and reported it to the ADC.
The words "More Jews Persecuted" was scrawled on a pole in the popular Bentleigh Reserve.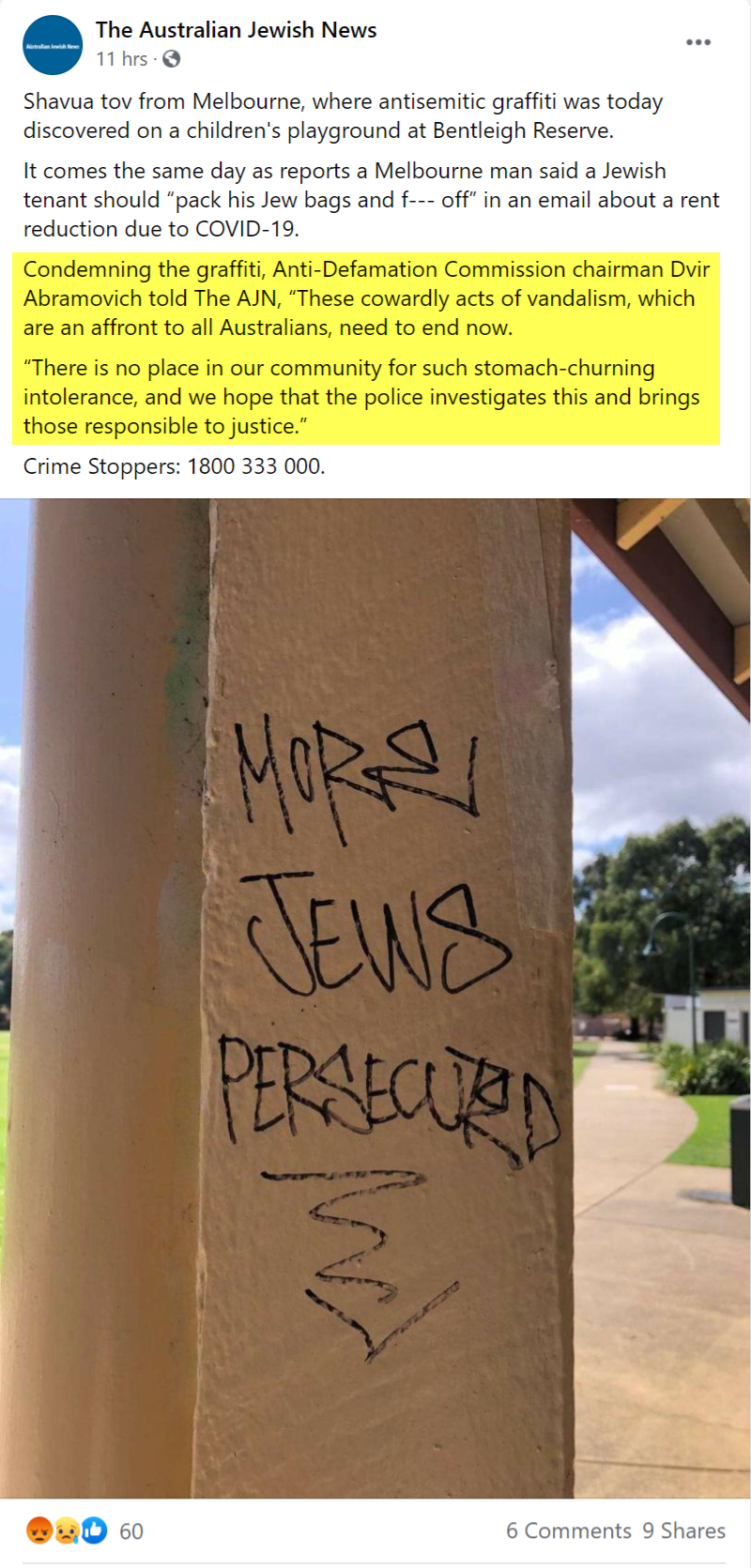 Dr Dvir Abramovich, Chairman of the Anti-Defamation Commission, said:
"Today, we say that this revolting act will not stand. Not now, or ever.
This is not just vandalism — it is an attack on all of us and on our shared values, and I share the outrage that many Australian will feel right now.
There is something very troubling happening in our country as the genie of antisemitism has come out of the bottle, unleashing those vicious impulses that usually lurk on the fringe.
We are outraged by this ugly graffiti which deliberately targeted young children,  demonstrating that these bigots are determined to sow the seeds of fear and intimidation in our city which is a shining beacon of diversity and acceptance.
Imagine how upset a Holocaust survivor, taking their grandchild to this playground, would be when confronted with these words of hate, which they probably thought they would never see in their own lifetime.
These cowardly acts of vandalism, which are an affront what this nation represents, need to end now.
There is no place in our community for such stomach-churning intolerance, and we hope that the police  investigates  this crime and  brings those responsible to justice."